The Caravaggio painting found five years ago in an attic in Toulouse (France) is currently being exhibited in New York before being auctioned on 27 June 2019. A work of exceptional power, it could become one of the most expensive artworks in history if it crosses the RMB 1 billion threshold (USD 145 million). Museums and billionaires around the world are getting ready to enter the bidding to acquire this jewel of Italian painting that tells us a universal myth, that of a young woman delivering her people from the oppressor.
Exhibitions of the painting:
In Paris, from 18 April to 4 May 2019 at the Kamel Mennour gallery
In New York, from 10 to 17 May 2019 at Adam Williams Fine Art
Auction sale:
27 June 2019, at the Halle aux grains in Toulouse, a sale organised by auction house Marc Labarbe.
thetoulousecaravaggio.com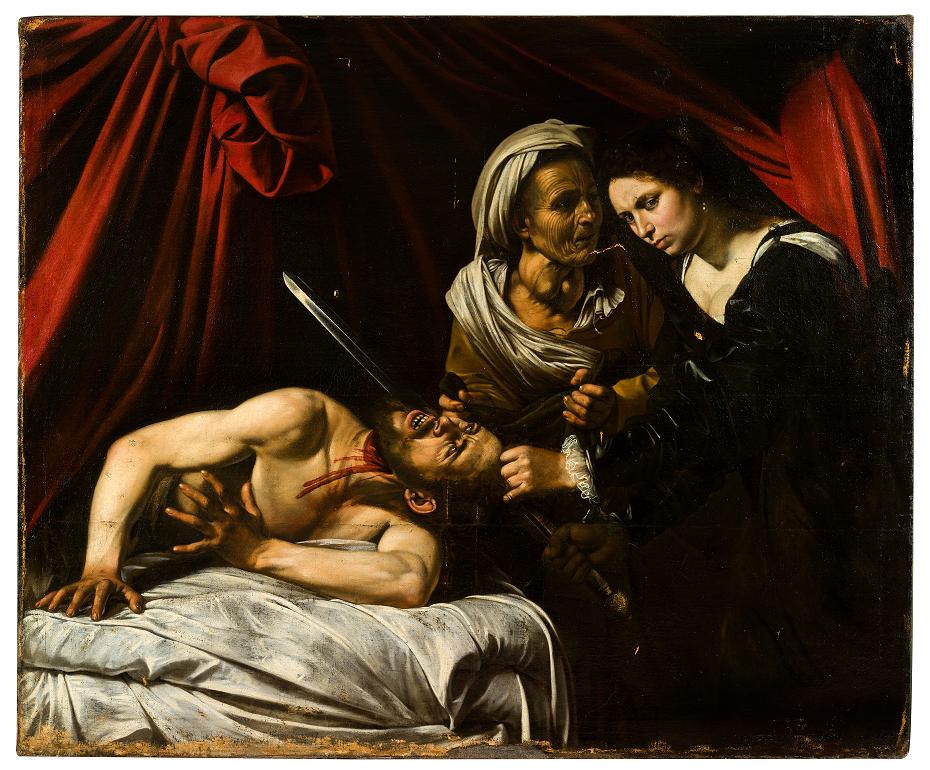 Michelangelo Merisi, a.k.a Caravaggio (1571 – 1610)
Judith and Holophernes (c. 1607)
The scene is shockingly violent: a young woman, dressed in black, is beheading a man under the eyes of her old maid. By killing the powerful general of the Babylonian army, Judith is saving her village – and all the Hebrews – from imminent destruction.
One of the Bible's most beautiful books… it's a fundamentally important story for Jews and Christians. But it's also a universal story, because this bloody scene has echoes in myths and legends all over the world.
The Chinese celebrate New Year with references to the heroic act of another woman, a widow like Judith. According to legend a magic spell destined her son to be devoured by a dragon who came every year to the village to snatch a young victim. But the night before the 'sacrifice', the courageous mother has a premonition, and when the fatal hour comes, she smears linen with her own blood, lights a bamboo fire and manages to scare the dragon away. Like Judith, the widow managed to save her family from a mortal enemy, in contrast to the general mood of resignation.
According to one of the legends that explains the origin of the Songkran festival celebrated throughout Southeast Asia, a young woman decapitates a terrible fire-breathing dragon that steals young girls from the village for his harem. However, one of the girls finds a way to destroy the monster by cutting off its head. Then she sacrifices herself by embracing the burning head that is rolling and threatening to destroy everything in its path. Some say it is to commemorate the sacrifice of this woman and to alleviate her suffering that today millions of people spray each other with water during Songkran festivities.
The Caravaggio painting shows the precise moment when Judith achieves the impossible, when she does what no man could do. Behind her beauty and gentleness lies a determination capable of saving an entire people, and this determination burns in her eyes.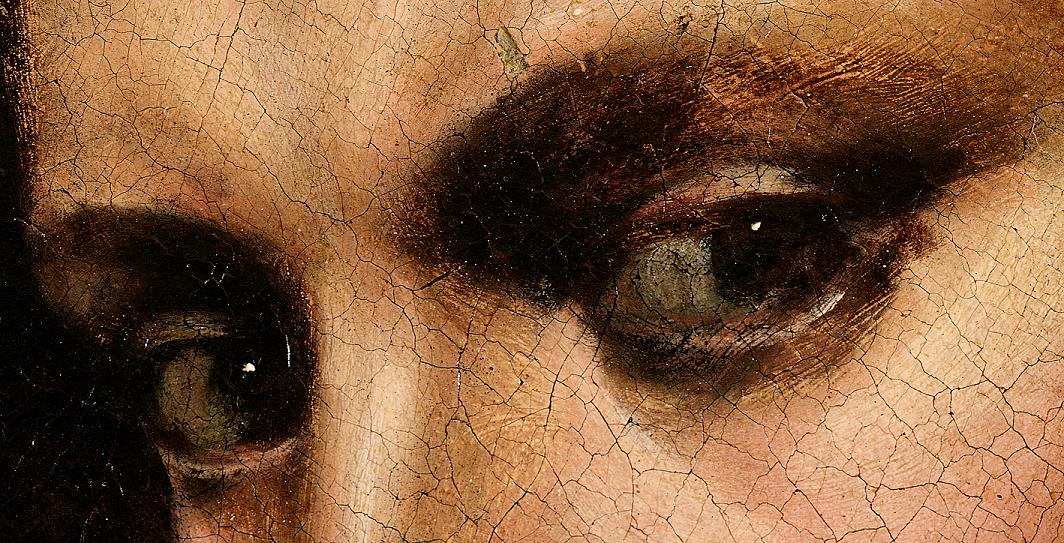 Michelangelo Merisi, a.k.a Caravaggio (1571 – 1610)
Judith and Holophernes (c. 1607) (détail)
Judith as saviour-figure has inspired European artists over the centuries, including Lucas Cranach, Veronese, Goya, Klimt, Dali, and lots of other Western painters who influenced some of Asia's greatest artists. But none managed to depict this scene with quite as much force as Caravaggio.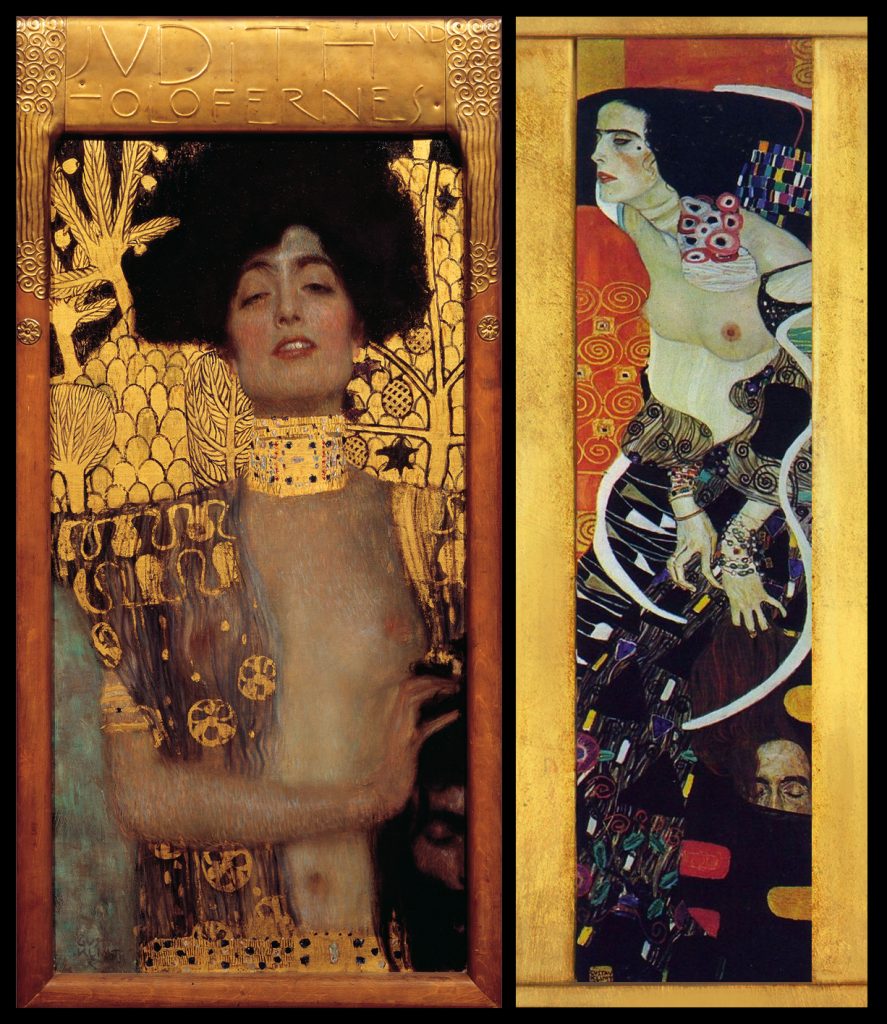 Gustav Klimt (1862 – 1918)
on the left, Judith and Holopherne (1901)
on the right, Judith II (1909)
The 'Judith character' therefore has a special place in Art History. The Toulouse Caravaggio is the second version painted by Caravaggio. The first, completed around 1599, is one of the masterpieces in Rome's National Gallery of Ancient Art.
It must have seemed impossible to reinvent painting after Michelangelo and Raphael. But Caravaggio triggered a profound revolution with his chiaroscuro technique and his work was by no means inferior to that of his predecessors. The Judith and Holofernes painting (c.1607) is just as dazzling as Leonardo da Vinci's best paintings, starting with Salvator Mundi (c.1500), which fetched close to RMB 3 billion in November 2017 at Christie's New York.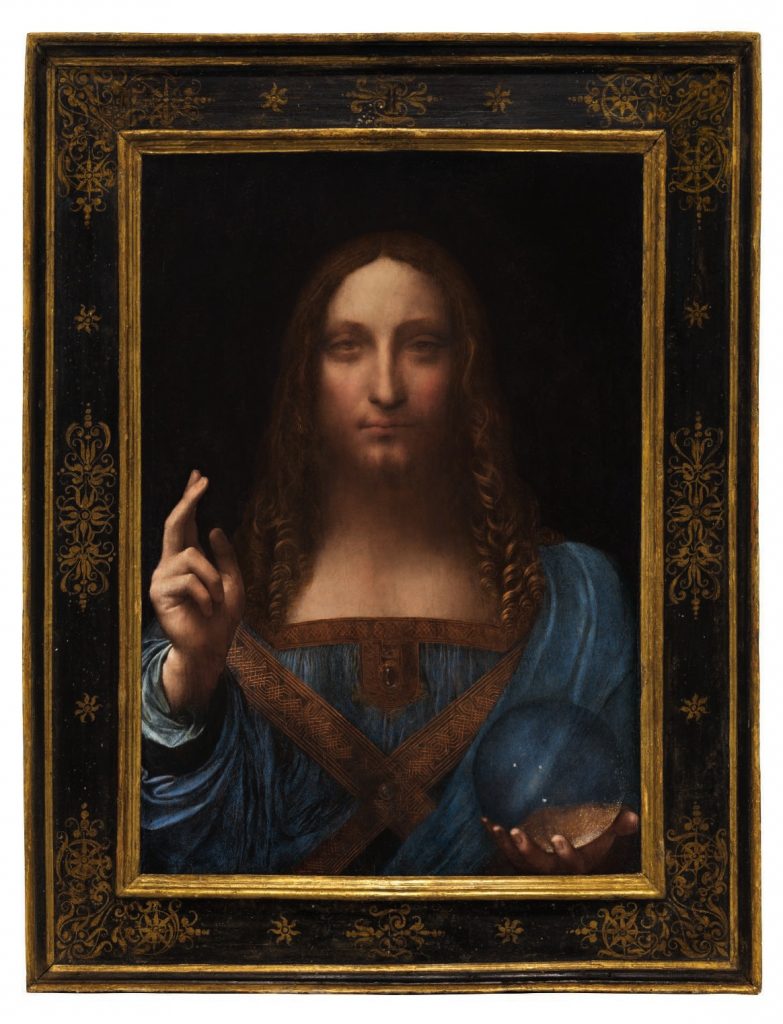 Leonardo da Vinci (1452-1519)
Salvator Mundi (c. 1500)
On 27 June 2019, at Toulouse's Grain Hall, the market will decide on the value of this work that experts estimate between RMB 800 million and 1.2 billion ($100m – $150 million). However, the sale of such a piece – attributed to one of the greatest geniuses in the history of painting and whose works are extremely rare – could generate a major surprise. Just as the price that this exceptional piece will reach is unknown, it is equally unknown to what corner of the world the work will go.
The other 68 known works by Caravaggio are all kept in Europe and the United States. There is no doubt, however, that lots of major collectors and museums in Asia and the Middle East would like to make a splash by getting their hands on such a universal masterpiece.