How galleries promote artists… Henry Taylor and Hauser & Wirth
[17/07/2020]

African-American artist Henry TAYLOR is today, at 62, one of the most high-profile painters of our time and his best works fetch hundreds of thousands of dollars. Until quite recently the market didn't seem very interested in his work. Today his prices are rocketing and, since obtaining the Robert De Niro price in 2018 for his contributions in the field of painting, there is considerable excitement when his works come to auction. Before that prize, Taylor's paintings were mainly sold to West Coast collectors through his accredited gallery, Blum & Poe, which did a good job of promoting his work.

However, within the space of just a few years the prices of his works have tripled with a new auction record at just under a million dollars in 2018. About twenty bids drove I'll Put a Spell on You from its low estimate at $150,000 to $975,000 (its final price at Sotheby's). In 2018 demand was already strong and outstripping supply. Acquired by the most renowned collectors – the Rubells, Peter Brant, François Pinault – the artist's work became even more desirable and public sales of his work propelled the artist into the top 500 most successful artists on the global art market in 2019, all creative periods combined.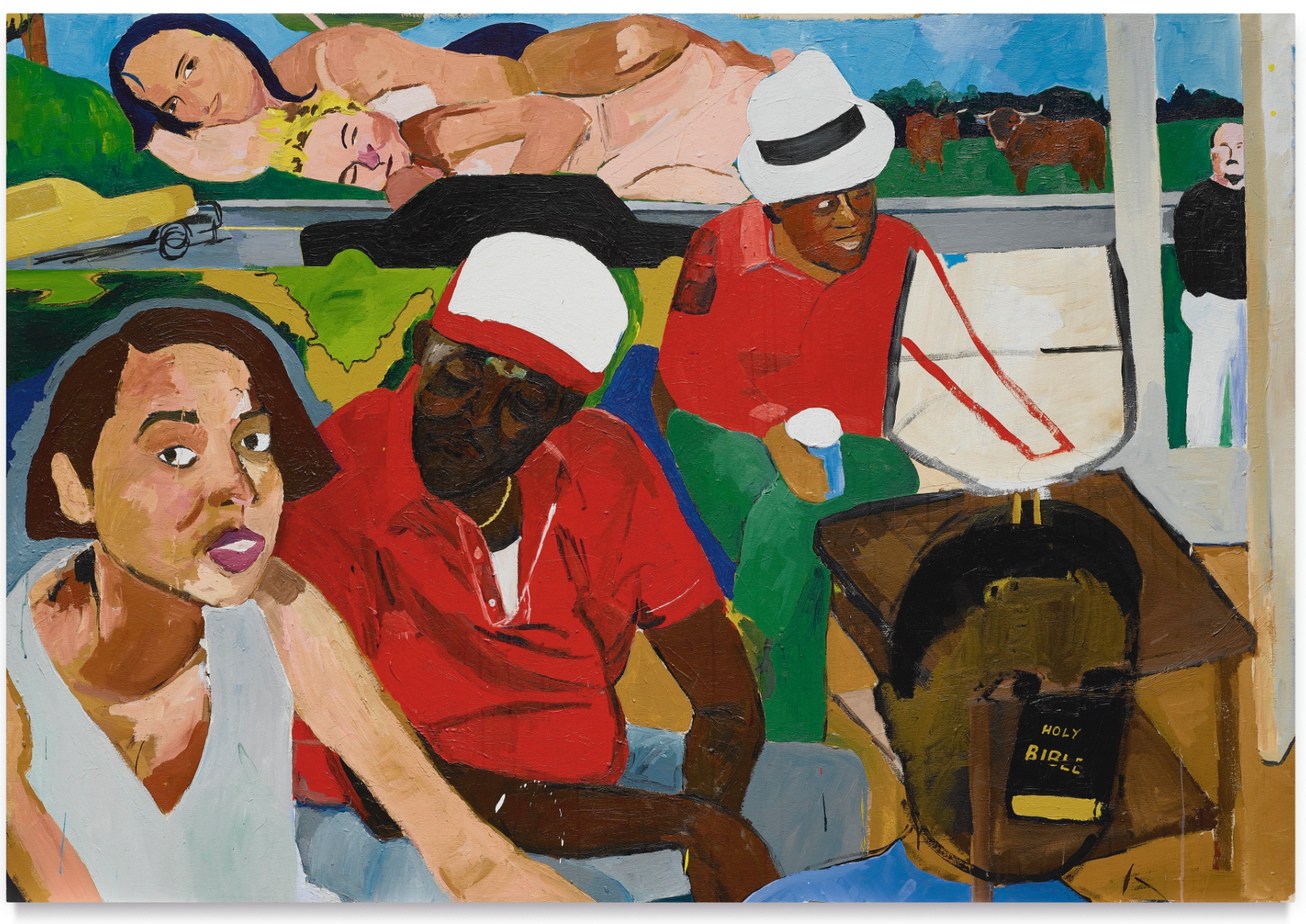 Henry Taylor – I'll Put a Spell on You (2004)
After 10 years of collaboration with Blum & Poe, Henry Taylor began 2020 at the peak of his career. But that didn't stop him from signing a new parallel contract with Hauser & Wirth at the start of the year. Blum & Poe and Hauser & Wirth are now working together to promote the Californian artist to new price thresholds. When the new collaboration was announced, New York Times art critic Roberta Smith addressed a scathing Twitter comment to Hauser & Wirth: « What is an art gallery with enough cash and perks to sign every artist it wants and to hire all the handlers and staff required? It's a talent agency, not an art gallery."
Before becoming a "talent agency" Hauser & Wirth was a Zurich gallery founded in the early 1990s during the art market crisis of that year. Back in those days, Contemporary artworks were not easy to sell and actually signing a deal felt like a miracle. Hauser & Wirth not only resisted but managed to post considerable growth. Five years ago Iwan Wirth and Manuela Wirth ran five galleries. Today they have nine and are preparing to open an art center in Menorca in 2021. For Henry Taylor, Joining Hauser & Wirth ensures his work will be shown in Hong Kong, London, St. Moritz, Zurich, Gstaad, in addition to Los Angeles, New York and Tokyo where Blum & Poe is already located. This additional geographic footprint clearly offers new commercial opportunities for an artist whose sales were 70% generated in the United States two years ago.
Moreover, Hauser & Wirth has a very substantial global audience. A million visitors enter its various branches each year (since the spring, they have been invited to the galleries online viewing rooms). In the particular case of Henry Taylor, where demand is already at a high level, this additional exposure will almost certainly boost his prices as soon as the market starts up again. Demand is already tightening in Hong Kong…
Published in Diptyk magazine – June 2020