Interview with Guillaume Piens, Art Paris Art Fair's director
[01/09/2020]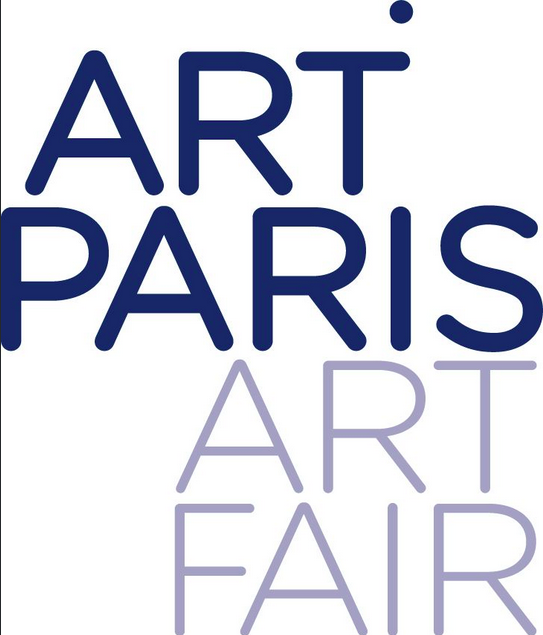 You are in close touch with the galleries… What was your reaction to the beginning of the crisis in the spring of 2020?
Well, everyone, myself included, was shocked… a terrible impression of being faced with emptiness and the unknown… and of course, in our case, a deep disappointment about not being able to host a fair we had been preparing for 12 months, not to mention the dramatic consequences for our galleries.
What measures were taken as a result?
First we postponed (three weeks before opening) the Art Paris Art Fair to the end of May 2020. Then we had to cancel it on April 14 following the ban on all gatherings until mid–July. In May, we developed a 100% digital edition. At the end of June, when the Antiques Biennale canceled its fair scheduled for 9-13 September, we seized the opportunity to relaunch a physical edition of the fair in September. As it turns out, we will be the 1st major post-covid cultural event on the European calendar.
How did the "online only" version of Art Paris work? What conclusions did you draw from it?
We decided to fill the virtual space mainly with Art Paris Live on the site www.artparis.com with the implementation of digital tools and content to offer an immersive and interactive experience of the fair: an interactive map, a mini-site for each gallery with a 3D virtual tour of the Parisian gallery spaces or of the stands modeled in 3D under the glass roof of the Grand Palais by OnlineViewingRoom.com in which visitors could discover each of the works in detail. Regarding interactivity, visitors could contact the galleries directly by email or by video links such as Zoom. Eighty galleries, that's 53% of our exhibitors, agreed to participate, although many were still skeptical about digital exposure and online fairs.
We have received lots of compliments regarding the quality of our digital edition and the innovations we explored. A hundred artworks were sold, but at relatively low prices – in the 2,500 to 15,000 euros range.
Since the online event, we have seen a significant increase in traffic on our site and on those of our galleries, some of which have found new clients.
My personal conclusion: nothing replaces the physical fair, but the digital component acts as a complement. It is useful for discovering galleries and their artists and it has become an essential means of information gathering for collectors.
Guillaume Piens. Photo Chiara Santarelli.
.
What measures have been taken for the safety and comfort of this 2020 edition?
The planning for this edition – which has both legislative and prefectural permits and a green light from the Rmn-GP administrators – includes strict health protection measures in order to guarantee a high level of comfort and safety for all our exhibitors and visitors.
The fair's floor plan has been modified with the elimination of the balcony stands along the walls of the Grand Palais, the cloakrooms and the VIP lounge. The central aisle will be wider, and the rest and catering areas will be larger. Except during the assembly and disassembly periods, there will only be one main entrance on Avenue Winston Churchill with hydro-alcoholic gel and masks available, which must be worn inside the exhibition space.
The people count will be limited to a maximum 3,000 people at any given time instead of 5,000, allowing a minimum social distancing of 1 person per 2m².
The 'vernissage' has been extended over 5 days in order to minimise the flow of visitors over time, with a professional opening on Wednesday 9 September from 11 a.m. to 8 p.m. reserved for holders of the VIP, PRESTIGE card, and pre-openings from Thursday to Sunday from 10 a.m. to noon for holders of VIP, PRESTIGE and DAILY PREVIEW badges.
What advantages does Art Paris Art Fair have when it comes to promoting the French art scene?
Although it's an international fair… normally in the spring, Art Paris hosts a majority of French galleries and also gives a special place to galleries from other parts of France (about fifteen this year). It therefore has a natural legitimacy to represent the French scene which, as we know, is rich and diverse, but lacks adequate support from collectors and institutions in France.
Art Paris also supports the French scene by entrusting a guest curator with a selection of around twenty artists exhibited by participating galleries. In 2018, we invited François Piron to identify artists "on the fringes of history". Then in 2019 Camille Morineau and her association AWARE picked out "women artists in France", and for the upcoming edition Gael Charbau is focusing on the theme of "narration and story-telling" by French artists.
These focuses generate a 'notice' for each artist which allows visitors to better situate the work in the context of art history and therefore better appreciate its importance.
What is the nature of the international focus this year?
The work on Latin America brought us into contact with lots of galleries from the Iberian Peninsula, so it seemed natural this year to slide towards this part of Europe with a focus on Spanish and Portuguese galleries.
The 2020 selection also hosts galleries linked to regional focuses that we have developed during previous editions. We note, for example, the return of Korean galleries (Korea was the subject of a focus in 2016) and the presence of African galleries (Africa was the subject of a focus in 2017). We are gratified to note that the in-depth work carried out on regional scenes (in the global sense) has created lasting links with certain galleries.
Why don't Contemporary Spanish and Portuguese artists have more echo on the international scene?
Quite simply because promotion budgets have been cut since the 2008 financial crisis. There are excellent artists in Spain and Portugal whose work does not cross their respective borders.
What measures does Art Paris Art Fair take to remain "a fair about passion and not about speculation"?
First of all, it's our choice to select medium-sized galleries which do outstanding work and discover new artists; discovery is really the opposite of speculative investment.
Secondly, our entire attitude and approach is inclusive rather than exclusive. For example, we facilitate meetings between the public and gallery owners by offering VIP guests a special 'analysis tour' of the fair produced in collaboration with the Observatory of Contemporary Art.
In your opinion, how will Paris's place on the international Art Market evolve in the future ?
I think Paris has everything it needs to become the cultural capital of the new Europe. Foreign galleries are setting up here… new venues are opening and many projects are underway for the 2024 Olympic Games, which will accelerate the transformation of Paris into a truly global art capital.
Lastly, what can we expect for Art Paris 2021?
Art Paris will be the first fair to occupy the temporary Grand Palais at the Champ de Mars, which, in itself will generate a lot of curiosity and interest. Besides, I think regional fairs like Art Paris have a future. It is based on a dense and rich ecosystem of national and local collectors, foundations, museums and galleries which all make Paris one of the world's art capitals today.