Three dazzling results for Contemporary Art
[24/08/2021]

They are young, talented and have inflamed auctions in Tokyo, London and Hong Kong … a look back at three Contemporary artists who offered us some of the most surprising results of the year…
Ide Tatsuhiro (Tide) (1984)
Two of us (2019)
Low estimate: $9,493
Price: $480,345
SBI Art Auction Co, Ltd, Tokyo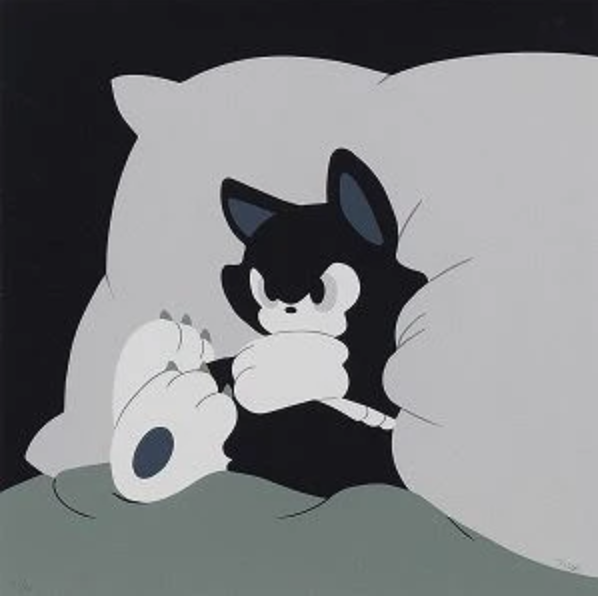 Estimated at below $10,000 and sold for almost $500,000! Tatsuhiro IDE's Two of us produced one of the most astonishing results in recent months. A new personal record for this 37-year-old Japanese artist, the canvas in question was larger than other works by the Tokyo-based artist usually presented at auctions. 'Tide', as he now calls himself, is a painter of cats, inspired by cartoons and manga and employing a surprising economy of colors (essentially a white to black spectrum). The little cat in question – as identifiable as a Kaws Companion – is, like the Companion, available in painted images, serigraphs, sculptures and various objects and it has become the new favorite companion of young Japanese collectors!
Emily Mae SMITH (1979)
Broom Life (2014)
Low estimate: $51,548
Price: $1,591,544
Phillips & Poly, Hong Kong
This stunning result for American artist Emily Mae SMITH is not an isolated case; all of her works offered for auction this past year have reached far beyond their estimates, often ten times higher than estimates. But last June, in Hong Kong, her Broom Life multiplied the high estimate not by 10, but by 20, climbing to over a million dollars ($1.6 million incl. fees). It was an impressive new record for this artist represented by the Rodolphe Janssen and Perrotin galleries, which exhibited her work in Tokyo in 2019, in New York in 2020 and in Paris this summer as part of a collective. On the website of the French gallery (Perrotin), you can read that Emily Mae Smith creates lively compositions that offer sly social and political commentary, with a nod to distinct historical painting movements, such as symbolism, surrealism, and pop art. Her lexicon of signs and symbols begins with her avatar, an anthropomorphic broomstick figure. Simultaneously referencing the painter's brush, a domestic tool associated with women's work, and the phallus, the figure continually transforms across Smith's body of work. By adopting a variety of guises, the broom and other symbols speak to contemporary subjects, including gender, sexuality, capitalism, and violence.
Michael ARMITAGE (1984)
Early portrait (Friend from Bryanston) (2004)
Low estimate: $19,644
Price: $574,279
Sotheby's, London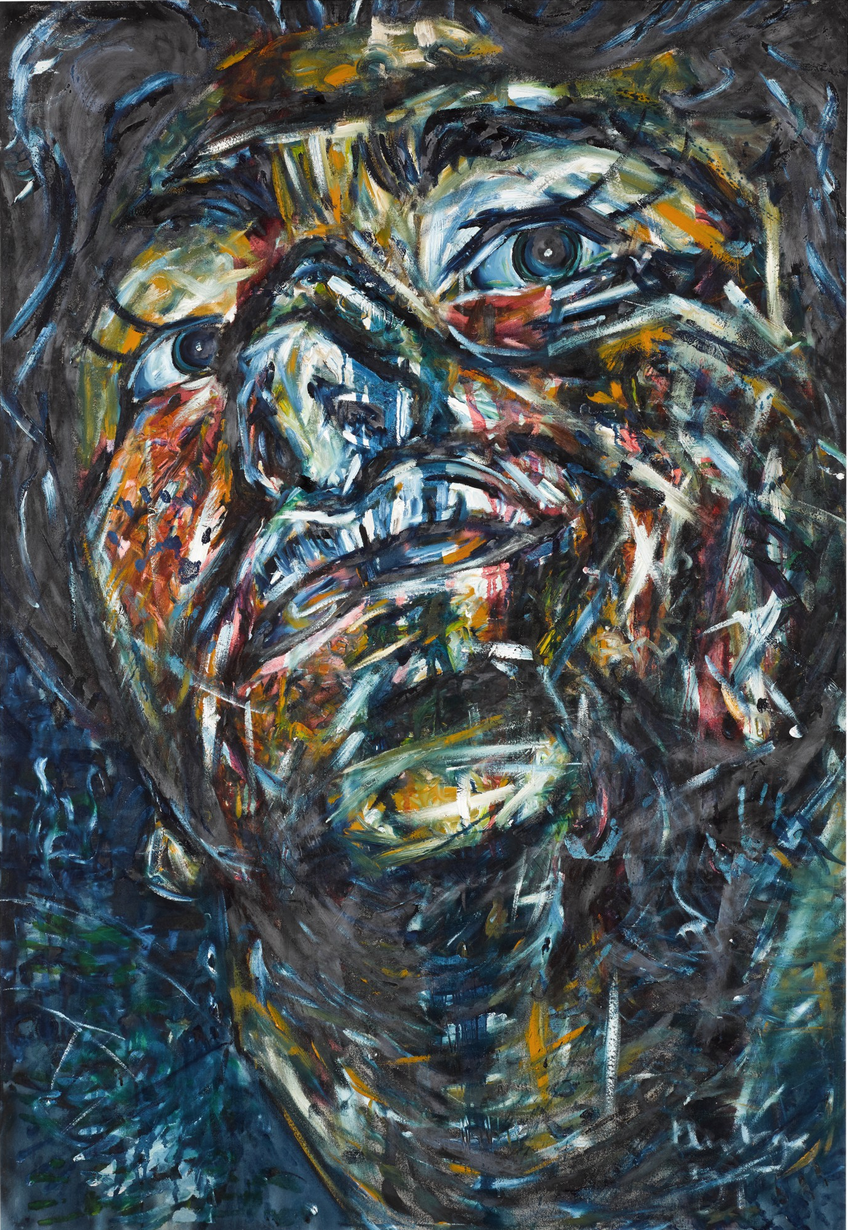 In an article we published in April 2021 (Michael Armitage, Brief History of Dazzling Success), we described Michael ARMITAGE's sensational arrival on the international art scene. Since New York's Metropolitan Museum acquired one of his paintings (Necklacing) from White Cube, lots of collectors have turned their attention to Armitage who is now considered one of the best representatives of new Kenyan painting. In 2019, his works caused a sensation at the 58th Venice Biennale (May you live in interesting times) and at MoMA in New York (Projects 110: Michael Armitage), while one of his works (The Conservationists, 2015) fetched over $1.5 million – 25 times its mid-range estimate! – at Sotheby's in New York. It is therefore not that surprising, a priori, to see another of his paintings sell for more than $570,000 against a low estimate below $20,000 at the same auction house… except that the painting in question – aptly titled Early portrait (see picture)– is dated 2004. It is therefore an 'early' painting completed when he was just 20. The multiplication of the estimate therefore seems quite astonishing, rewarding a work where the artist is still 'looking for himself' and has not yet defined the style that defines the aura of his current work…