Art Boca Raton
(19/03/2020 - 22/03/2020)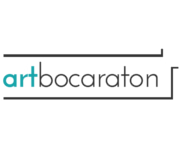 Art Boca Raton
Florida Atlantic University Reseach Park
3450 NW 8th Avenue
33431
Boca Raton FL
Estados Unidos
ART BOCA RATON
14 - 17 MARCH 2019
FAU Reseach Park
The Premier Art Fair in South Florida During the Height of the Winter Season
Art Boca Raton Fair joins the Boca Raton cultural season major institutions that offers a wide range of year-round programming art, music, threator, international film cinema and lectures on current event: FAU University Theator, & Schmidt Art Center; Lynn University, and Music Conservancy; Boca Raton Museum and Art School, Festival of Arts Boca, and Symphonia Boca Raton.
Is the premier art fair in South Florida presenting, emerging, post-war and contemporary art. The third annual edition will bring nearly 40 galleries from Europe. North and South America representing hundreds of artists to the Art Boca Raton International Pavilion at the FAU Reasearch Park. The Fair is stragically scheduled over the Spring Break the height of the Florida winter snow Bird Season and during premiere museum annualy scheduled exhibitions.
Since its first edition in 2016, Art Boca Raton has been a draw for curators, collectors, designers and celebrities. The 2018 fair Vernissage benefited the Boca Raton Museum Art School supported by art pattrons; Sokol Foundation, Lisa Marie Browne, Jody H. & Martin Grass , J.A.R Moeller LLC, Andrea Kline, Robin May, Diane & Stanley Miller, Florence Paley and corporate support by Nieman Marcus.
APB LOCATION
Florida Atlantic University
Research Park
3450 NW 8th Avenue
Boca Raton, FL 33431
DAYS & TIMES
VERNISSAGE
Thursday
March 14, 2019 - 6 PM - 9 PM
PUBLIC HOURS
Friday
March 15 - 11 AM - 6 PM
Saturday
March 16 - 11 AM - 6 PM
Sunday
March 17 - 11 AM - 6 PM
TICKETS
ONE DAY PASS
Thursday
$15 on-line | $20 at the door
MULTI DAY PASS
$15 on-line | $20 at the door
VERNISSAGE ADMISSION BUY SEPARATE TICKET
$50 per person
STUDENT DAY PASS
$15 on-line | $20 at the door
INFORMATION
Curatorial Tours are available for groups and individual collectors
The fair pavilion will include a specially built venue exhibition hall, a full-service restaurant, sculpture garden, and lecture hall while providing ample parking and valet service to fair attendees.
Phone: +1 305 490 4584
Email: info@nextlevelfairs.com